Fisher Colloquium Hariri Building 4th Floor
The MSB Tech Center supports all McDonough School of Business programs in the Fisher Colloquium. CETS supports all non-MSB programs in this venue.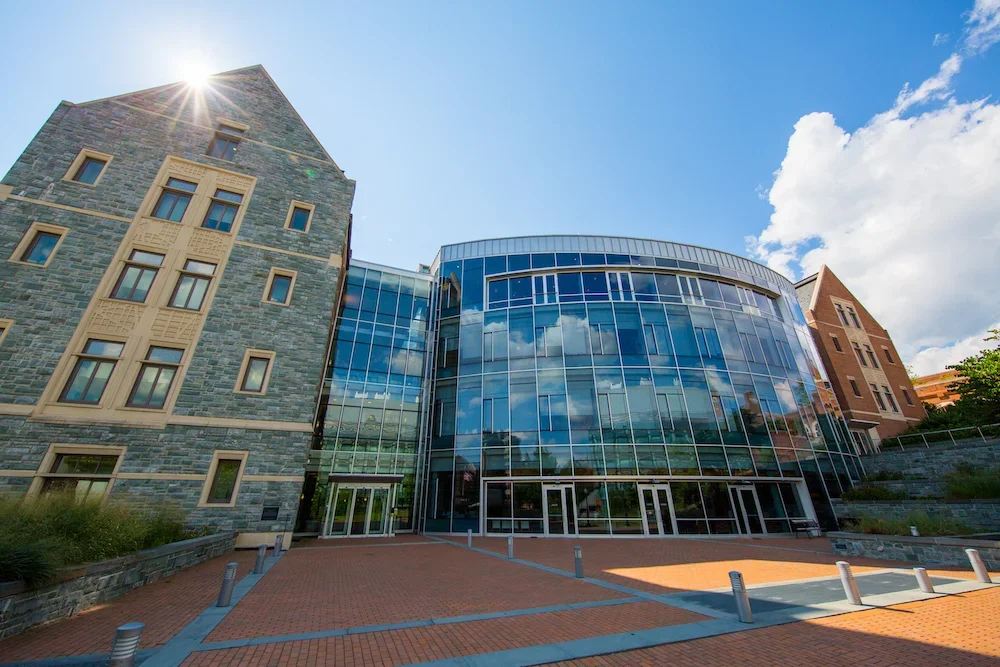 The venue of the Fisher Colloquium is scheduled by the McDonough School of Business Events Team(MSBET). Patrons must first reserve the venue with MSBET, and receive a space confirmation from
MSBET, before CETS can schedule and confirm service for any program in that venue.